Day 9 was super fun!  I did a lot of finger painting and I have to say that the flowers where my fingerprint shows in the petal are the best! I  experimented with masking fluid in a pen, and drew shapes and marks on white gesso first, then I went nuts with the acrylics and just had fun. After the fingerpainting was dry and the masking fluid removed, I went around everything with a white gel pen, gold gel pen and a black pencil and I just scribbled until I was done.  Super fun!
#maskingfluid #acrylic #abstractart #scribbleart #fingerpainting #100daysinareallycoolbook #the100dayproject #flowers #artsandblessings #gelpens
Day 10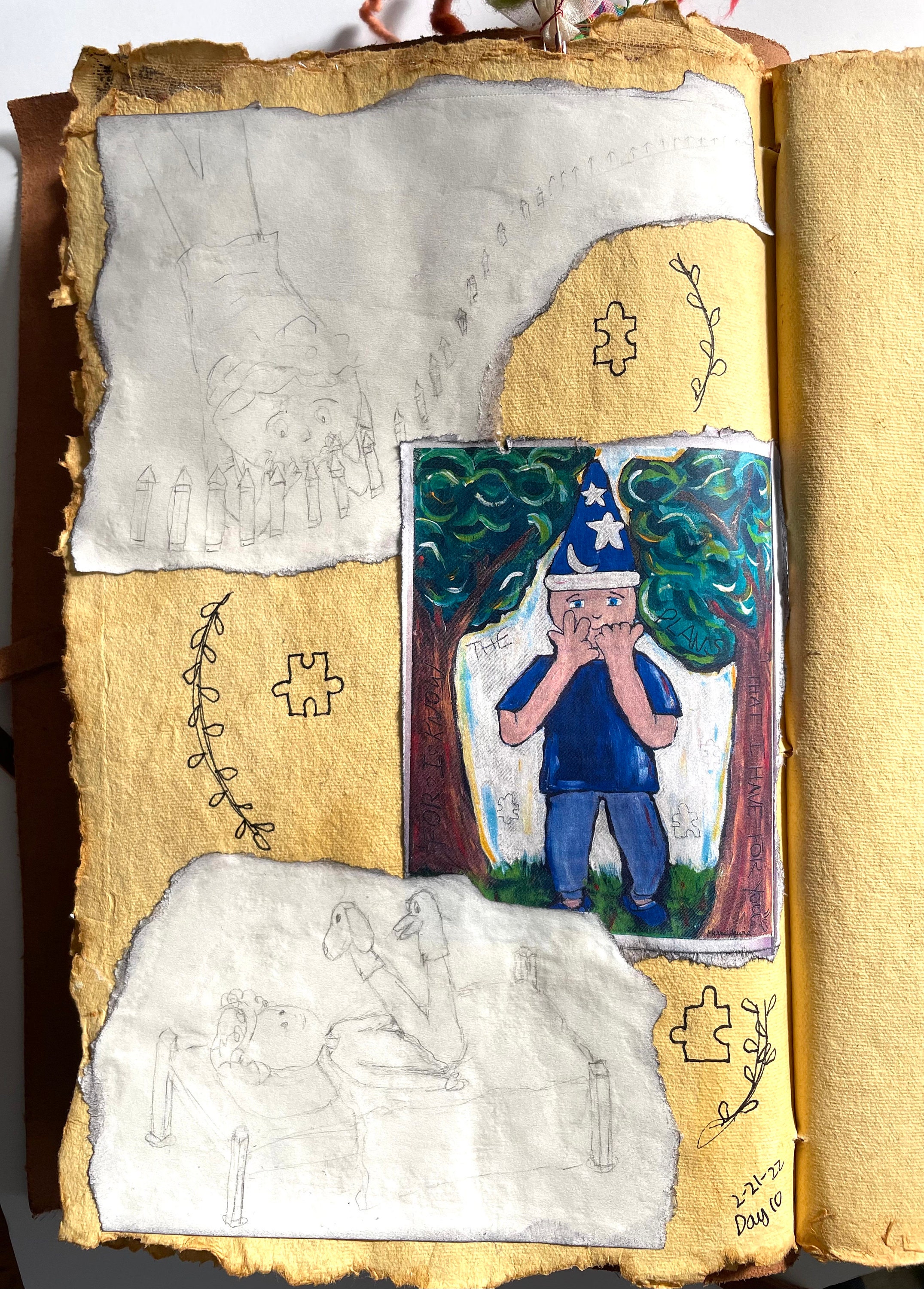 For day 10 I did some sketches for a super secret project I am doing for autism awareness (shhh! It's secret!)  I can't wait to make these 3 paintings of cute things my boys did when they were little. 
#sketching #autismawareness #stim #the100dayproject #100daysinareallycoolbook #artsandblessings