I haven't posted my daily work daily, but i have been having a lot of fun!  
Days 18 and 19 were both spent on the first picture--a picture of Nathaniel and Puff on the rock wall in the Magical Forest. I am not sure I am done just yet though.  Every time I look at this picture I think of more I want to do with it. Now I am thinking of adding some firefly's or    tiny lights of some kind in the forest.  
Day 20 is a collage with a favorite quote by Corrie ten Boom. Such a great reminder during any hard time. The Russian-Ukraine war was at the forefront of my mind when I put added this quote.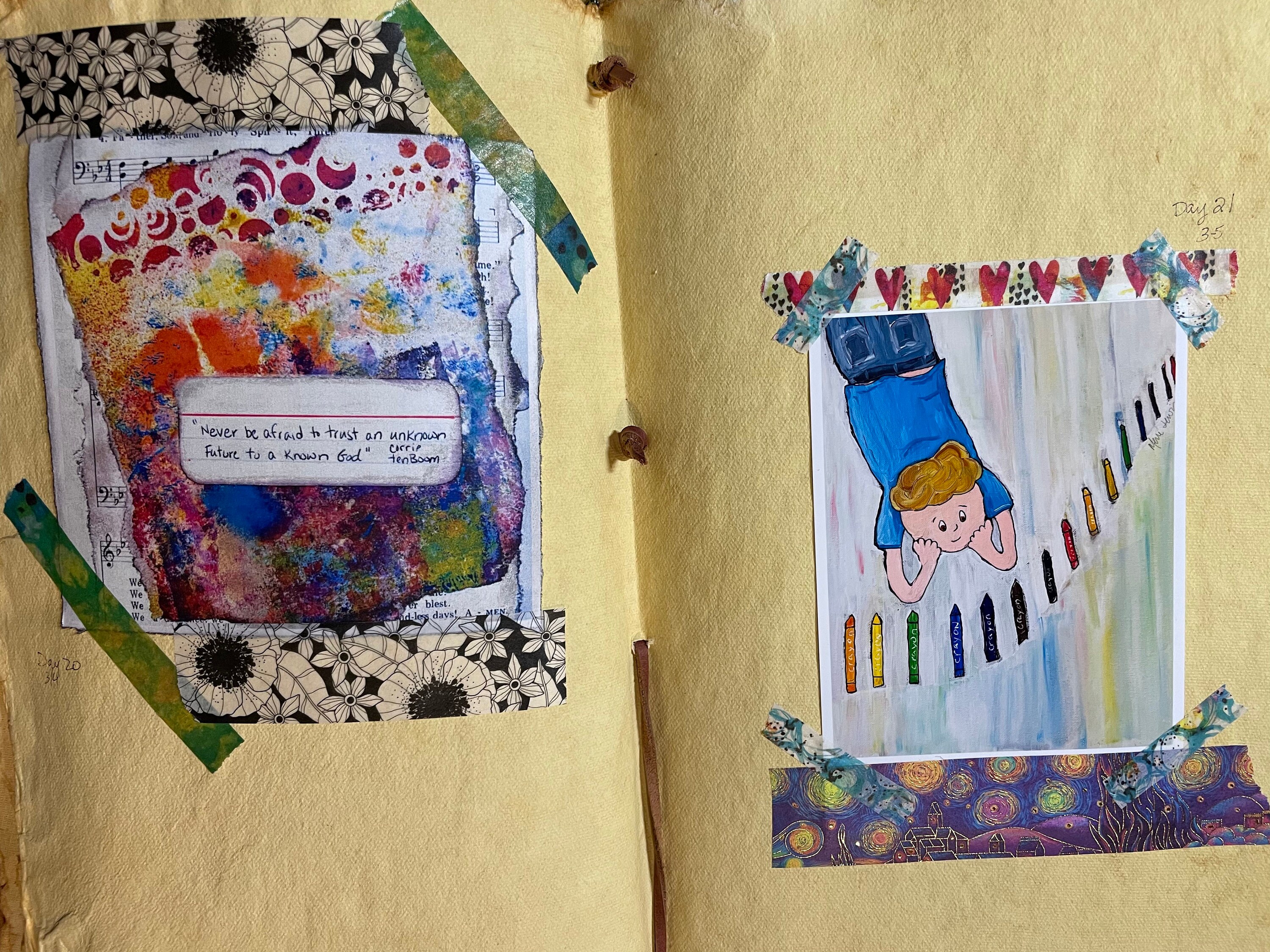 Day 21 is a small print of a painting I made for autism awareness day on April 2! My oldest son loved to line up things and then stare at different angles at his creation. He went through a phase of trying to stand crayons up in a row when he was a toddler, but those crayons just never wanted to stay standing up. Each time one fell, a meltdown came next. So in this painting 2 year old him doesn't have to worry about a crayon every falling! You can't see the glue holding them up, but rest assured, they are superglued down!
Stay tuned for more paintings/prints/cards depicting a few of the wonders of autism In my "Wonders of Autism" series coming soon!
#100daysinareallycoolbook #100dayproject #maineart #maineartist #artsandblessings #autism #autismawareness #ukraine #war #Corrietenboom #crayons #magicalforest #rockwall #acrylic #acrylicart #collageart #mixedmediaart #encouragingart #autismawarenessday #wondersofautism